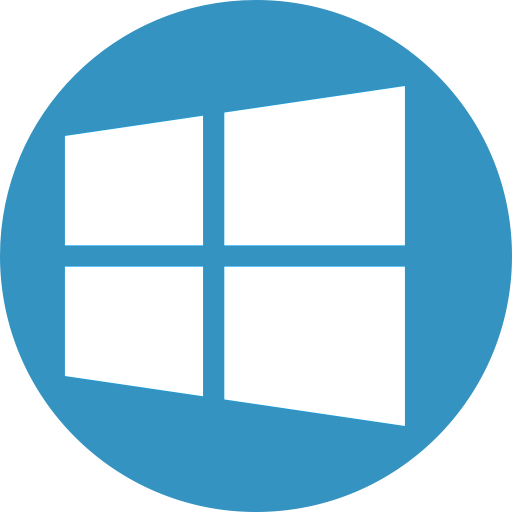 Download Flow VPN for Windows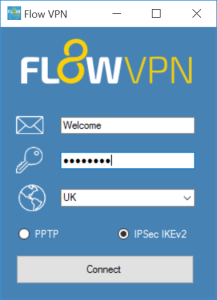 Download the Flow VPN Client for Windows. 
This client is the easiest way to use Flow VPN on a Windows system, with no complex configuration required.
Configure VPN IPSec IKEv2 for Windows 2012 and 2016
You can manually configure FlowVPN for Windows 2012 and 2016 to create a secure IPSec IKEv2 connection to our servers.
First, download and install the FlowVPN client from here – you need this even if creating a manual connection as it contains several registry settings for our services.
Next follow this guide to setup FlowVPN for Windows.
Common Windows VPN Errors: 
Windows Error 860

 The remote access connection completed, but authentication failed because of an error in the certificate that the client uses to authenticate the server.

If you see an error: "Authentication failed because of an error in the certificate that the client uses to authenticate the server," revisit IKEv2 setup in step 8 and 9 in Network Connections > Properties and uncheck IPV6 in the Networking tab. Try reconnecting Flow VPN.
Windows 
Error 13801
 IKE Authentication Credentials are Unacceptable
Please install the FlowVPN client from https://www.fv.pn/download – this includes a registry fix for this issue. After installing FlowVPN please complete the following:
Network Connection -> FlowVPN -> Related Settings -> Change Adaptor Options -> FlowVPN -> Properties -> Security:
Type: IKEv2
Data Encryption: Optional
Authentication: Use Extensible Authentication Protocol
Microsoft Secured Password
How to manually set up Flow VPN on Windows 7, 8 and 10
You've signed up for Flow VPN and received your client area and VPN login details by email. Next, you need to configure your computer / device…
Windows 7 and 8: manually configure a connection
1.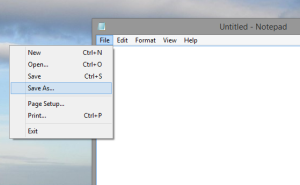 Open Notepad and save an empty file, ideally on your desktop
2. Right-click on the file, select 'rename' and change the file extension from .txt to .pbk
You'll see a warning – click 'Yes', then the file's icon should change.
3. Double click on your new .pbk file to open it. You'll see a message: "The phonebook is empty…" – click 'OK'
4. "Set up a new connection": select 'Workplace network'
5.
Populate 'server name' with your choice of Flow VPN server addresses – you'll find the full list in your client area.
Destination name can be anything, 'FlowVPN' is fine. Click 'Create'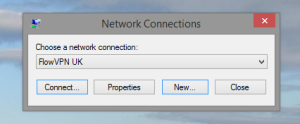 6. You'll see the Network Connections window. Click 'Connect…'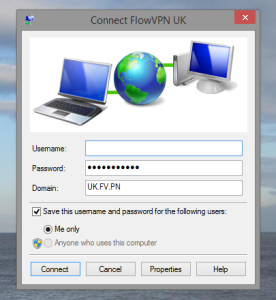 7. Enter your username and your VPN password – for Flow VPN subscribers your username will be your email address and you can find your VPN password in your client area. Please note that your VPN password is not the one used to log in to the client area.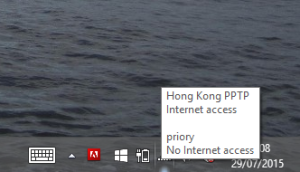 8. Click 'connect'. You'll be able to tell that you are connected to a VPN by hovering over the network icon in the system tray.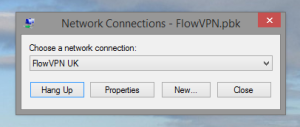 9. To disconnect, open your .pbk file again and click 'Hang up' then 'Yes'.
Windows 10: manually configure a connection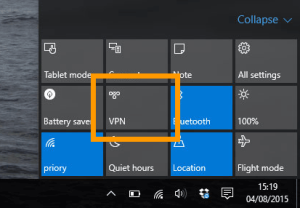 1. There are several ways to find VPN settings:
Go to All Settings > Network & Internet > VPN
sweep from the right of the screen to open the menu and click VPN
search for VPN and select "Change virtual private networks"
2. Click 'Add a VPN connection'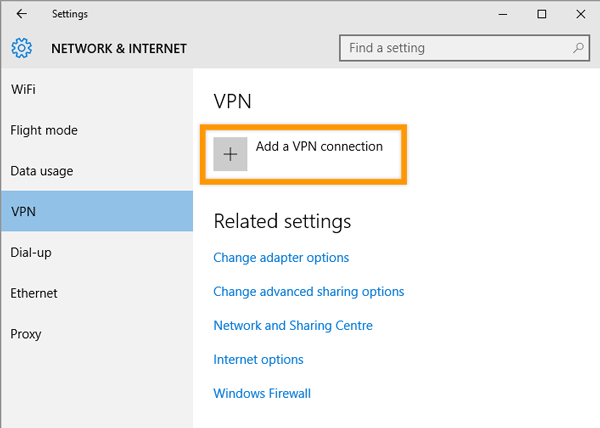 3. Complete the fields as follows…
VPN Provider: Windows
Connection name: Flow VPN
Server name: your choice of server location – see the list in your client area – entered in the format uk.flow.host
VPN Type: PPTP
Type of sign-in info: Username and password
Username: your email address
Password: you can find your special VPN password in your client area
…then click 'Save'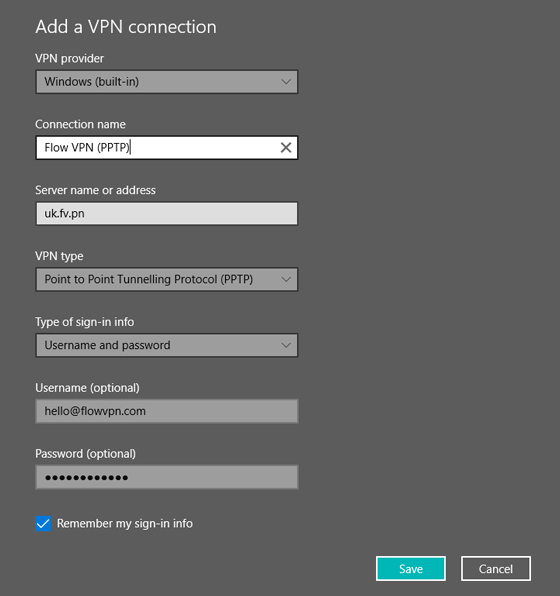 4. You'll be returned to Network & Internet > VPN. Select Flow VPN and click 'Connect'